Published on
Jan 11, 2021
On November 17 – 20, 2020, the Wright Brothers Institute (WBI) hosted its Air & Industry Impact Week webinar that showcased the Institute's collaboration with various Dayton Area entities including the Air Force Research Laboratory (AFRL), Air Force Materiel Command (AFMC), Air Force Small Business Office and various businesses of the larger Dayton Area economic development community. The goal of the event was to give voice to innovators who make an impact on U.S. Air Force capabilities. With nearly 50 speakers, moderators and panelists across more than 30 sessions, the event provided critical opportunity for the innovation ecosystem to explore the impact of Dayton's defense, industry and academic partnerships that shape and evolve the next generation of U.S. Air Force innovation. The event was provided free by the WBI and AFRL Small Business Office.
According to its website, "the WBI is a cutting-edge center for innovation and technology commercialization that provides breakthrough solutions for the U.S. Air Force's most complex initiatives by leveraging resident experts, unique facilities, disruptive innovation processes and extensive networks." The Institute, which is an AFRL partnership intermediary, was founded in 2002 in Dayton, Ohio.
Event Overview & Event Topics
The event participants engaged in a rich exchange of information, expertise, tools and visions surrounding the U.S. Air Force science and technology ecosystem in Dayton, Ohio. The event featured various topics, including but not limited to:
A review of the U.S. Air Force 2030 Science and Technology (S&T) strategy
An AFRL Small Business Hub Super Collider on the topic of U.S. Air Force contracting
A virtual poster session involving 30 students from the Dayton Area who make up the future defense and industry workforce
National universities and their Small Business Technology Transfer ( STTR ) development programs
A U.S. Air Force Rapid Sustainment Office Additive Olympics panel that discussed the future of additive manufacturing
Various defense and industry representatives from Ohio and beyond who shared their tools for businesses and programs bringing new capabilities to the U.S. Air Force and regional infrastructure
Parallax Advanced Research and its Science & Technology Enhancement Programs that support the Dayton Area science and technology ecosystem
Parallax Advanced Research, which is the parent company of the Academic Partnership Engagement Experience (APEX) – a U.S. Air Force partnership intermediary, made substantial contributions to the webinar through its APEX , Ohio Federal Research Network (OFRN), Launch Dayton and Tech Warrior Enterprise programs. Parallax established these government, academia and small business-motivated science and technology enhancement programs to enhance science and technology for the Nation. The effectiveness of Parallax's programs is based on their being well-defined and aligned with national science and technology strategies and goals, particularly as they affect the academic and small business sectors. Parallax's goal for the programs is to connect the government and private sectors and contribute to the improvement of the entire innovation to impact spectrum for Ohio and the Nation.
Executive leadership from each Parallax program participated in sessions offering information and expertise on critical topics relevant to the AFRL , AFRL Small Business Office and small business network in the State of Ohio. The timestamps below provide an overview of their panels and discussion topics.

APEX cultivates innovation by expanding the American research enterprise for the U.S. Air Force by engaging, connecting and enabling innovators across academia, industry and the Department of Defense (DoD) that support the needs of the U.S. Air Force.

The OFRN is a State of Ohio-focused research and development program with a mission to stimulate Ohio's innovation economy by funding R&D projects that meet federal laboratory requirements and build statewide university and industry collaborations.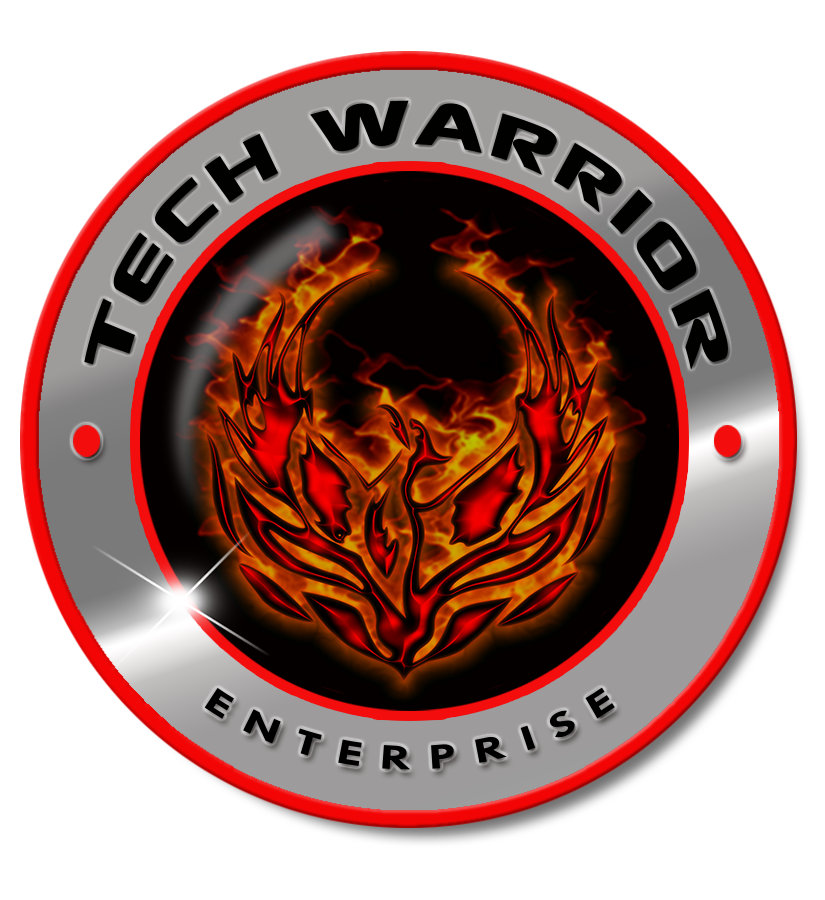 Tech Warrior Enterprise provides facilities and technical evaluation support services to test new technologies via demonstration in relevant settings and in collaboration with government users.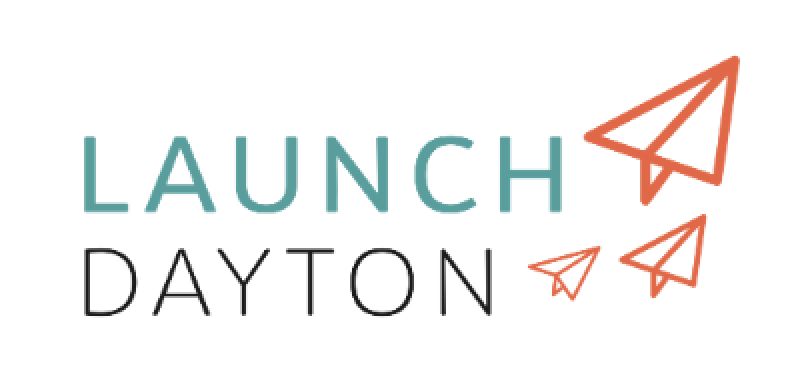 Launch Dayton is a collaborative entrepreneurial support effort that supports Dayton Region entrepreneurs by cultivating an easily accessible resource environment, creating high-caliber programming and building a network of champions, mentors and resource providers that help entrepreneurs succeed.
Key Event Timestamps
Mary Margaret Evans, moderator and APEX Executive Director, introduced the panelists Dr. Kate Gilpin, national engagement director at APEX and Scott Koorndyk, president of The Entrepreneurs Center in Dayton. Gilpin described the primary goal of APEX's national outreach capability, which is to facilitate collaborations between universities developing great technology and small businesses that can commercialize that technology and link these academia-industry partnerships with key stakeholders within the U.S. Air Force. APEX makes these key partnerships happen through its free team-matchmaking and process navigation services. The panelists answered relevant questions about the Small Business Innovation Research ( SBIR ) and STTR programs.
Koorndyk spoke about the 125 companies in The Entrepreneurs Center's portfolio. The Center supports its company customers with programming on corporate formation, venture development, business development and raising funds for investment, growth and to scale. He also described the SBIR Technology Acceleration Programs (TAP) that are run in collaboration with the U.S. Air Force and the AFRL and encourages the development of innovative, market oriented, technology-based products and services. Gilpin and Koorndyk discussed the answers to the following questions:

The AFRL SBIR/STTR Lead Program Manager Anissa Lumpkin introduced the STTR Showcase session during which she spoke about virtual events in 2020 and the tremendous advocacy from U.S. Air Force programs for projects supporting the U.S. Air Force national defense strategy. Under the banner of Air Force Ventures (AFVentures), the U.S. Air Force SBIR / STTR program continues its commitment to building partnerships with acquisition programs, warfighter organizations and innovators.
Questions covered during the STTR showcase included: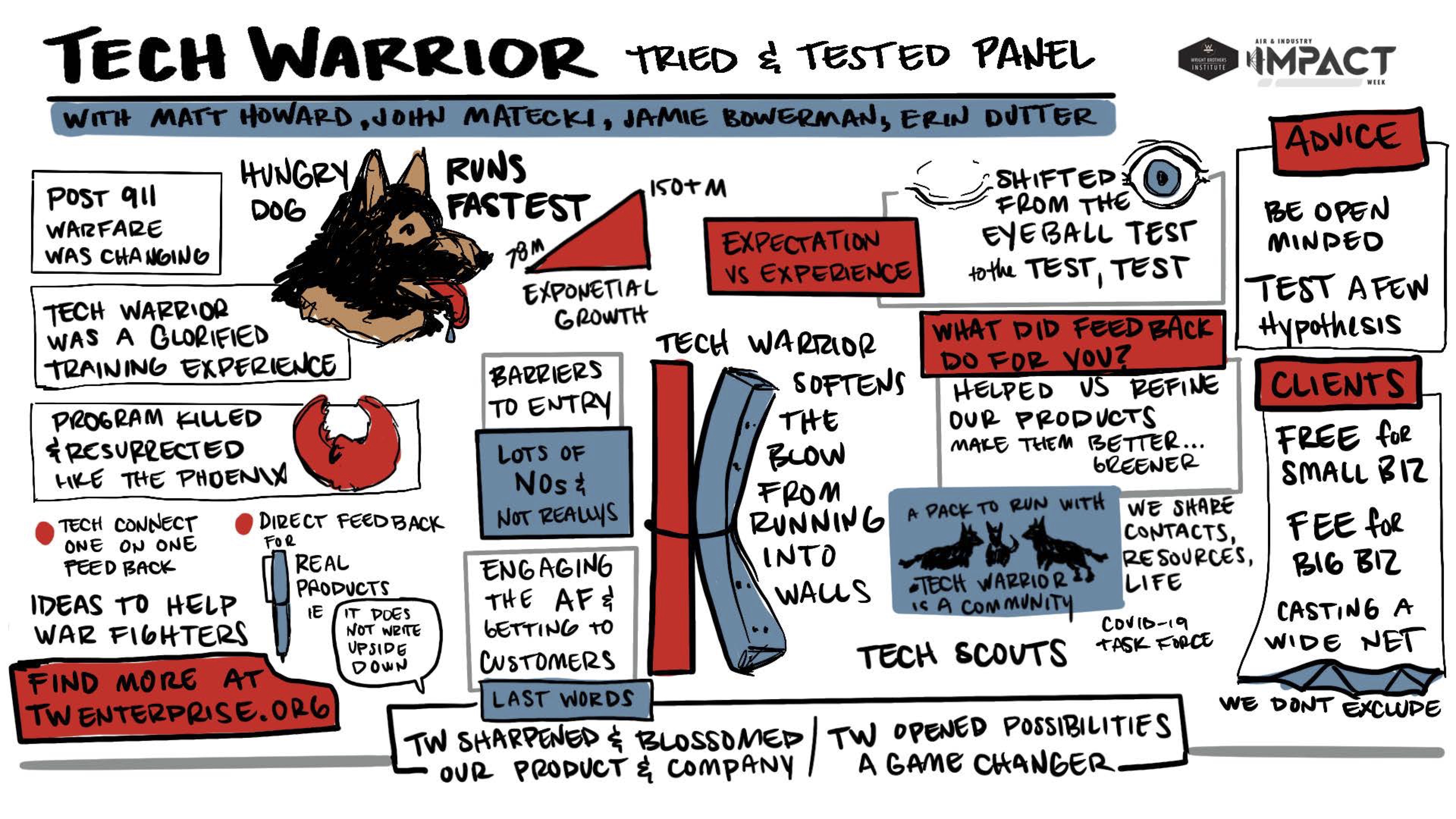 Acting Director of the U.S. Air Force SBIR / STTR Program, Matt Howard, moderated the panel and introduced panelists John Matecki, director of training and exercise of Tech Warrior Enterprise; Jamie Bowerman, founder of BowerBags and Erin Dutter, director of government partnerships at ARYSE. Panelists described challenges faced by small businesses new to the DoD arena and shared how the Tech Warrior Enterprise training and network play a critical role in facilitating small business success in commercialization and interaction with the DoD . The Panel covered the following topics:
Tim Sweeney, sector director of advanced manufacturing and aerospace at JobsOhio – a leading economic development organization in the State of Ohio, moderated the panel. Panelists included Dave Nestic, STTR director for APEX , supporting the OFRN - a program administered by Parallax and the Ohio State University and funded by the Ohio Department of Higher Education and Phil Raterman, director at Fastlane - a development services agency and Manufacturing Extension Partnership (MEP) in the Dayton Region.  Panelists discussed the following topics:
Summary
The WBI Air & Industry Impact Week webinar provided opportunity for innovators, entrepreneurs, organizations and subject matter experts across science and technology in academia, industry and the government to interact and exchange critical information about the tools and services that are available for U.S. Air Force engagement. This annual event connects the larger science and technology and research and development ecosystems in Dayton in support of the U.S. Air Force warfighter. The event is designed to promote local small businesses and the commercialization and growth of U.S. Air Force warfighter capabilities.
Subscribe to the APEX events RSS feed to stay up to date with similar events occurring in our DoD ecosystem!