Program Overview
The Academic Partnership Engagement Experiment, or APEX is a Partnership Intermediary Agreement (PIA) that was set up in 2019.
APEX is a first-of-its-kind program that aims to enhance partnerships between the Department of the Air Force (DAF) and academia. The five-year, $49 million program focuses on enhancing academic engagement nationwide in support of the National Defense and DAF 2030 strategies.
APEX is funded by the DAF to provide resources to academic researchers and innovators interested in participating in or applying for funding from the Air Force Small Business Innovative Research (SBIR) and Small Business Technology Transition Research (STTR) programs. APEX's goal is to make a major leap forward for DAF defense technology innovation and development.
What is a Partnership Intermediary Agreement (PIA)?
A partnership intermediary is an agreement between the government and an intermediary organization such as state and local governmental agencies and nonprofit entities operated by or on behalf of a state or local government to perform partnership intermediary services. These services increase the likelihood of success in the conduct of cooperative or joint activities with small business firms and educational institutions that need technology-related assistance from a federal laboratory.
As such, the APEX partnership intermediary performs services that support the Department of the Air Force, U.S. Air Force 2030 Science and Technology Strategy, U.S. Air Force Small Business Innovation Research (SBIR) / Small Business Technology Transfer (STTR) program and U.S. Air Force Technology Transfer and Transition program, including identification of appropriate technologies for licensing and commercialization and new technologies in the private sector that the U.S. Air Force can utilize and transfer to operational use.
Our Core Competencies
Our Processs
APEX integrates stakeholders and processes into a systematic, repeatable operation that spans the science and technology lifecycle and is designed to maximize probability of transition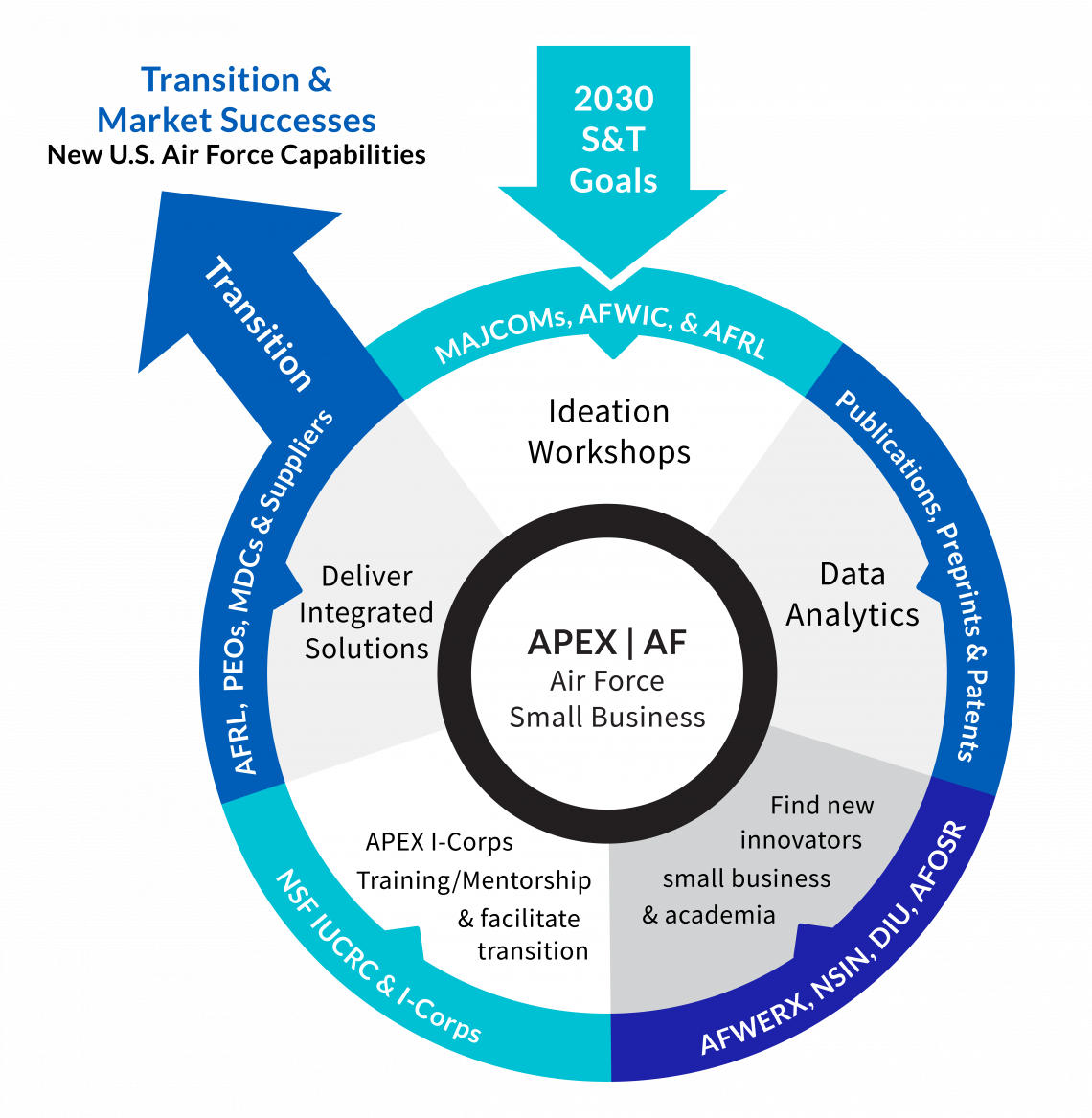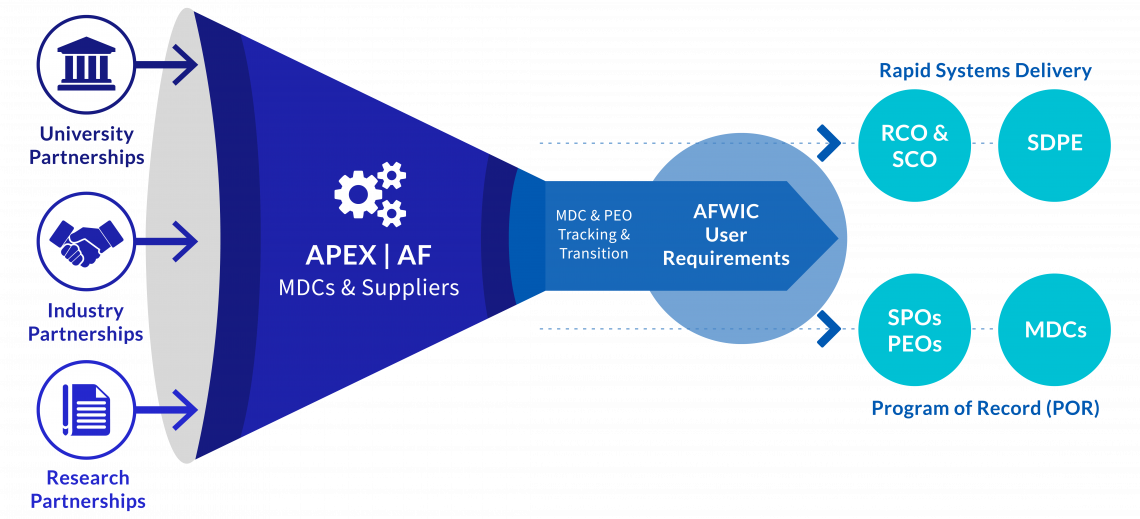 Contact us for more information about the APEX program.