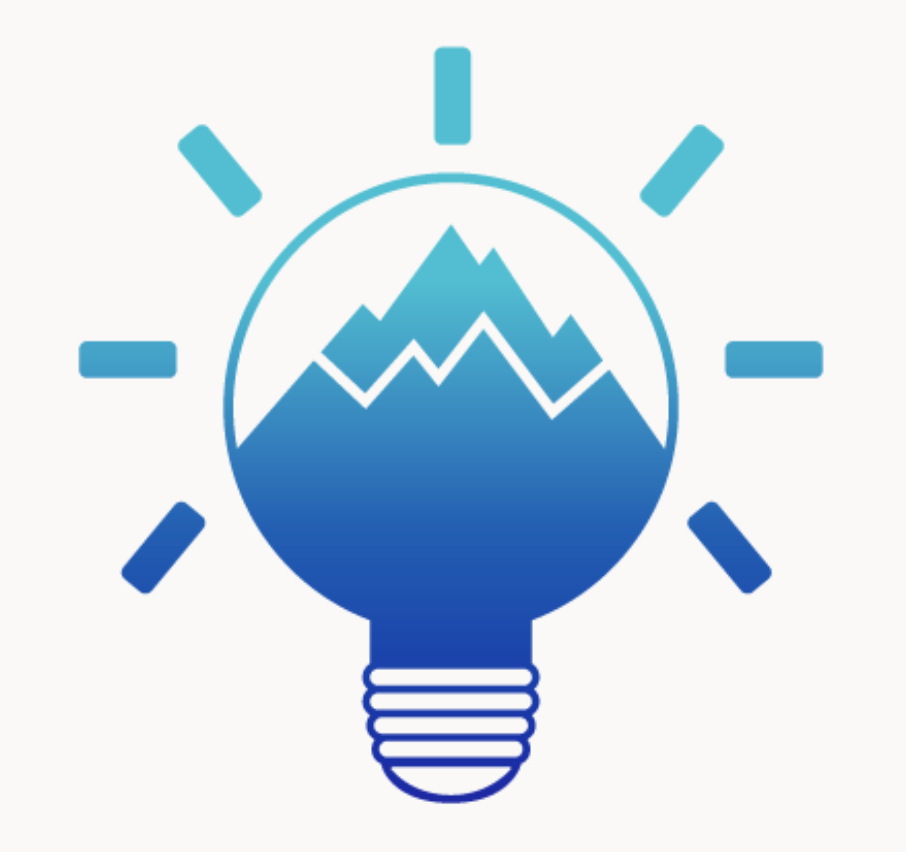 The APEX Logo
The definition of the word APEX is the basis of our logo design: APEX isthe top or highest part of something, especially one forming a point. The idea of the "highest point" is an analogy that represents our climb to the top of the mountain or the highest point of excellence, in everything we do, in academics, in our careers and lives.
We also use the universal symbol for ideas and innovation: the light bulb, and we combine it with the mountain icon that, to us, represents our climb toward the APEX: the highest point of excellence.

The gradient in the APEX logo also builds dimension and depth, like a path leading into the bright horizon. This is intended to illustrate that APEX is a path for people with ideas to connect to decisionmakers at the highest levels of the Department of the Air Force, who can bring their ideas and new technologies to fruition.
---
Logo usage policy
We encourage clients and customers to promote our relationship by using our company logos and listing, however, permission must be obtained from APEX first. Please submit a usage request (detailing the reason for request and locations for publication) to apex@parallaxresearch.org. Thank you for your cooperation!
The U.S. Government, U.S. Air Force, U.S. Air Force Partnership Intermediaries, and Department of Defense are permitted to publish and use APEX logos.

APEX Logo Vector Files
You can download the APEX logo data from here in .png format.

APEX Logo Web Files
You can download the APEX logo data from here in .jpeg format.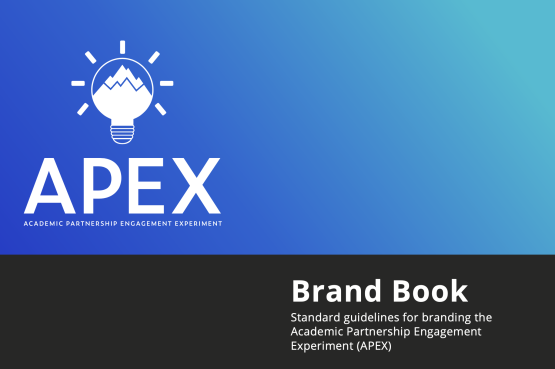 APEX Brand Style Guide
The APEX Brand Style Guide is a rulebook containing specifications on everything that plays a role in the look and feel of the APEX brand – everything from typography and color to logos and messaging. It lets you know exactly how APEX presents itself to the world.