Event status
Confirmed
for
Wednesday, January 20, 2021
Body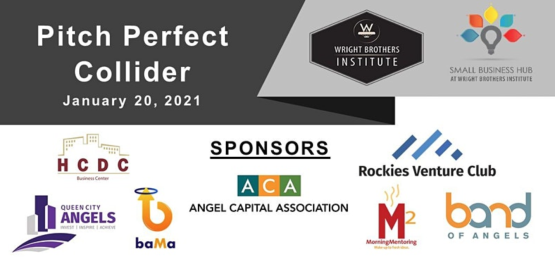 This year the Air Force and Wright Brothers Institute are supporting a virtual Collider to coincide with the first 2021 Small Business Innovative Research ( SBIR ) solicitation of bids for investment in technologies of potential value to the Air Force.
The short range goal is to give small businesses an overview...
Event status
Confirmed
for
Thursday, January 28, 2021
Body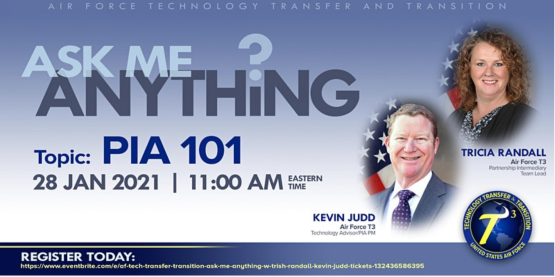 The Air Force Technology Transfer & Transition ( AF T3 ) Program creates partnerships to link to transfer and exchanging knowledge, license intellectual property, and provide access to Air Force owned equipment and facilities. There are a variety of ways to partner with us, and we take a creative approach to exploring...
Event status
Body
Brig. Gen. Jeremy T. Sloane is the commander, 36th Wing, Andersen Air Force Base, Guam. The Wing is comprised of five groups and 17 squadrons, executing Pacific Command's Bomber Task Force, Theater Security Packages, Contingency Response Operations and peacetime and combat operations in the Indo-Pacific Region. The Wing is also...
Event status
Confirmed
for
Thursday, February 11, 2021 - Friday, February 12, 2021
Body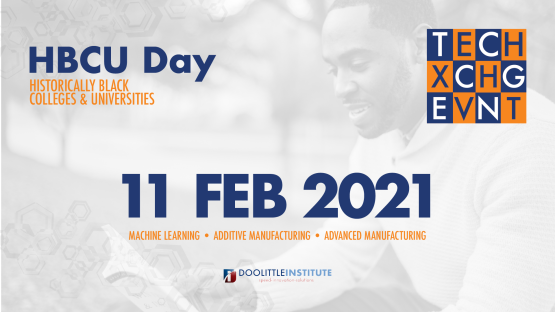 The U.S. Air Force Research Lab is looking to build relationships with scientists and engineers teaching or studying at Historically Black Colleges and Universities. We're looking for potential collaborators who are researching or have already completed research in machine learning, additive manufacturing, and advanced manufacturing.
Event status
Confirmed
for
Wednesday, February 24, 2021 - Saturday, February 27, 2021
Body
Event Overview:
The Air Force Association's 34th Annual Air Warfare Symposium and Technology Exposition is one of the nation's premier events for defense and aerospace professionals from across the United States and abroad. AFA brings together Air Force senior leaders including; the Secretary of the Air Force, Chief of Staff...
Event status
Confirmed
for
Monday, April 12, 2021 - Thursday, April 15, 2021
Body

The Largest Maritime Expo in the U.S.
Sea-Air-Space brings the U.S. defense industry and key military decision-makers together for three days of informative educational sessions, important policy discussions and a dynamic exhibit hall floor.
Owned and produced by the Navy League of the United States, Sea-Air-Space attracts maritime leaders from...