Event status
Confirmed
for
Wednesday, August 17, 2022 - Saturday, August 20, 2022
Body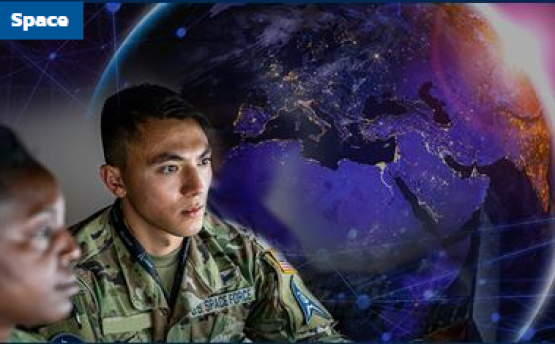 The NDIA Space Division and Rocky Mountain Chapter are pleased to announce the 3rd annual Space Warfighting Industry Forum (SWIF). Bringing together leaders from industry, government, and academia, SWIF 2022 promises to further the discussion on space warfighting visions, requirements, and existing and emerging capabilities. Attendees will be sure to...
Event status
Confirmed
for
Friday, August 26, 2022 - Tuesday, August 30, 2022
Body

The NGAUS General Conference is the Association's annual business meeting. Army and Air National Guard officers from all 50 states, three territories and the District of Columbia gather to network, set their legislative agenda and hear from America's civilian and military leaders. Family members, industry representatives and local officials also...
Event status
Confirmed
for
Tuesday, September 6, 2022 - Thursday, September 8, 2022
Body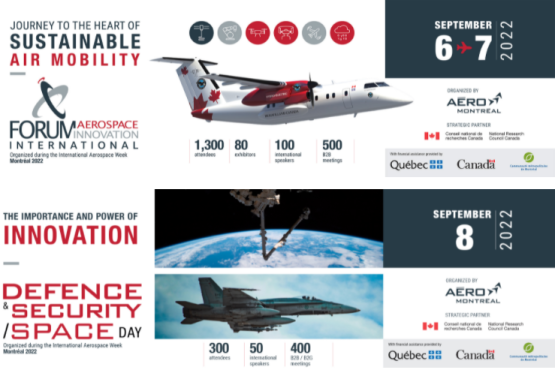 During one week, participate in world-class events and meet with all the industry's leaders.
Aéro Montréal, Québec's aerospace cluster, is kicking off International Aerospace Week - Montréal 2022 in collaboration with the National Research Council Canada (NRC) and the Palais des congrès de Montréal.
From September 6 to 7, 2022...
Event status
Confirmed
for
Monday, September 19, 2022 - Thursday, September 22, 2022
Body
AFA's Air, Space & Cyber Conference provides first-class professional military development, facilitates sharing of emerging requirements and technologies, and helps fuel connections that advance the cause of air and space power.
Stay tuned for the latest information and updates regarding the upcoming 2022 Air, Space & Cyber Conference.