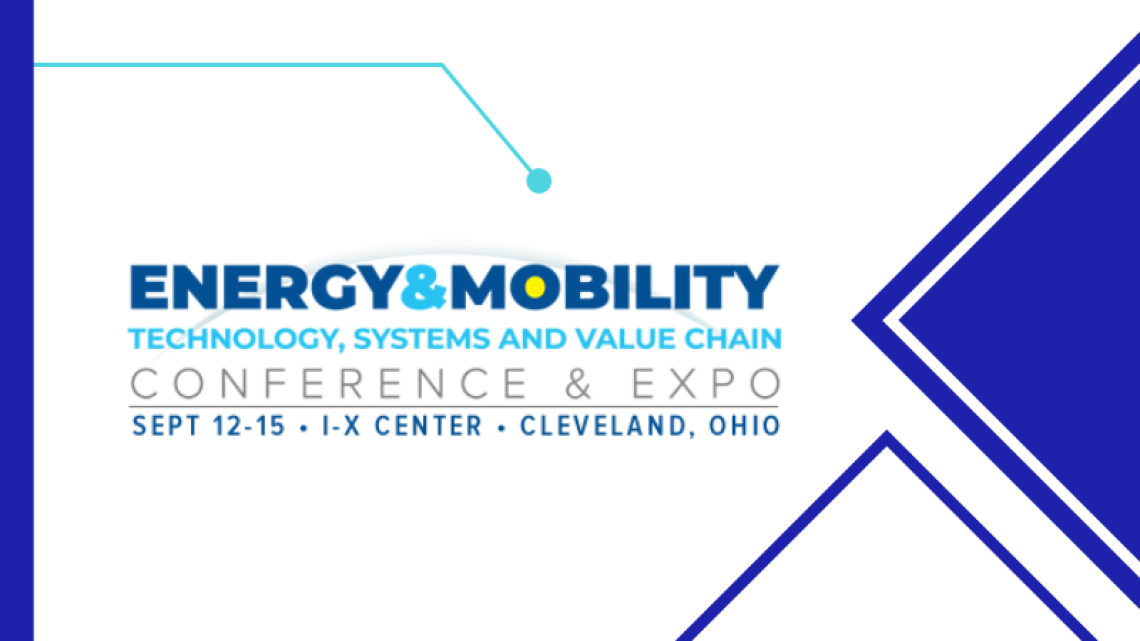 Event status
Confirmed
for
Tuesday, September 12, 2023 - Friday, September 15, 2023
Position Your Company as an Energy and/or Mobility Expert
EXHIBITORS will have ample opportunity and space to present their message, technology offerings and systems solutions. The spacious and impressive I-X Center provides a large area for a full range of exhibits. Our high-profile exhibit opportunities allow your products and services to be seen by key leaders, industry decision-makers, stakeholders, and potential buyers. Get in front of OEMs, suppliers, and research communities at this in-person event in Cleveland, Ohio.
Introducing Energy & Mobility: Technology, Systems, and Value Chain Conference and Expo
For the first time ever, SAE International, NASA, and INCOSE are uniting the leaders in energy and modern mobility, with an emphasis on advanced technologies, the challenges of systems integration, autonomy, and related product value chains and business models. Taking place September 12-15, 2023 at the I-X Center in Cleveland, OH, this exciting new event brings together professionals from across global energy and mobility technical & business communities. This one-of-a-kind event is designed to foster networking and create opportunities for collaboration.
Event host
Schedule
12 - 14 Sep 2023 | All day