Event status
Body

Being an entrepreneur is really hard and sometimes lonely. It's all too easy to get so heads-down in your work that you forget to look up and reach out to the world around you. We believe, though, that success starts with connectivity. That's why a big part of our mission...
Event status
Body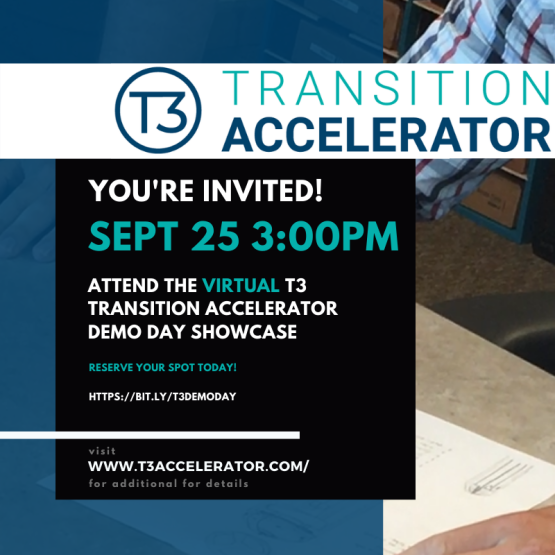 Companies demonstrate their learnings & pitch their technologies at the finale event of the 10-week T3 Transition Accelerator
This is now a VIRTUAL event! We'll send the link to registered attendees prior to the start of the event.
We've linked up with Launch Dayton to combine the 2020 Dayton Startup Week with our Virtual...
Event status
Confirmed
for
Tuesday, November 17, 2020 - Friday, November 20, 2020
Body

Innovation for National Security
We're moving Defense TechConnect online; so you can join us from your base of command, living room or field office, whether you're in Austin or Honolulu, DC or Tampa. Connect with more innovators than ever before, and view content live or on demand - whenever it suits...