Event status
Body

This initiative aims primarily to support Tyndall Air Force Base redevelopment and serve as a platform for future bases around the world through the Revolutionizing USAF Flightline Operations Challenge Definition workshops.
This assessment will include topics such as sensing the flight line to allow for aircraft predictive maintenance, automating the...
Event status
Confirmed
for
Thursday, May 6, 2021 - Thursday, June 10, 2021
Body
AFVentures is hosting weekly webinars, every Thursday at noon EST/EDT, to educate, inform and answer any questions you may have about the AFVentures Open Topic process. Tune in each week to learn more and ask your questions.
May 6 - STRATFI and TACFI
May 13 - Engaging the market and...
Event status
Body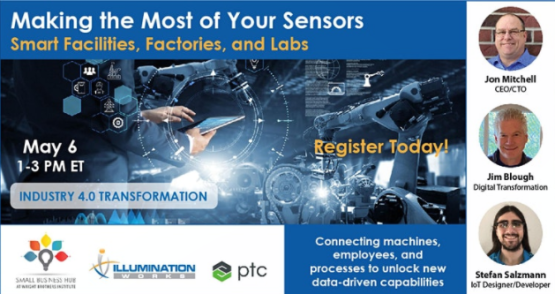 Connecting machines, employees, and processes to unlock new data-driven capabilities
Join us as Illumination Works' IoT industry experts delve into an immersive Smart Factory/Industry 4.0 Transformation simulation to demonstrate the inner workings and applicability of an industrial IoT platform to manage a machine shop leveraging PTC Thingworx. This demonstration will...
Event status
Body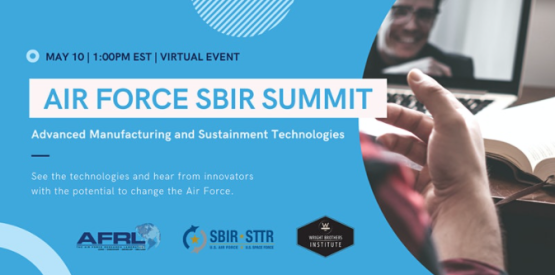 The Air Force Small Business Innovation Research ( SBIR ) / Small Business Technology Transfer ( STTR ) awards are making a big difference for companies in the defense and commercial markets. Investors have taken notice, witnessed by these defense programs now bringing in matching funds at a 4 to 1 ratio.
Hear from...
Event status
Confirmed
for
Tuesday, May 11, 2021 - Friday, May 14, 2021
Body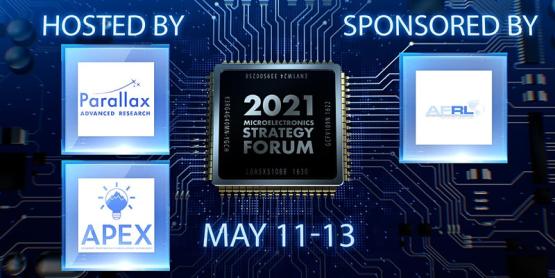 A robust, integrated, and flexible roadmap of activities and opportunities that attract, educate and retain a future workforce to support the United States' objectives for microelectronics and related skills.
This event gathers representatives from academia, industry and the government to promote policies and activities that increase the throughput and quality...
Event status
Confirmed
for
Tuesday, May 11, 2021 - Friday, May 14, 2021
Body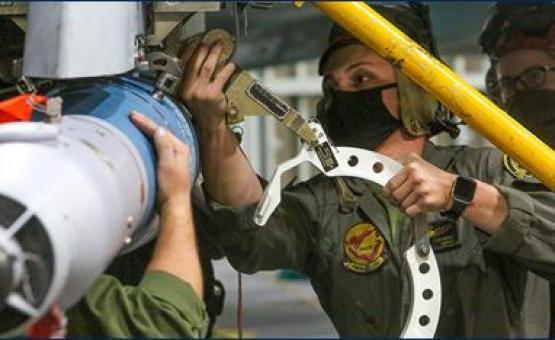 For 2021, the 64th Annual Fuze Conference has its sights set on the development, production, and performance of fuze advancements as they relate to defense and national security within the time of a global pandemic. While warfare is becoming increasingly complex, the continued and enhanced exploration of fuzing is critical...