Event status
Confirmed
for
Wednesday, January 20, 2021
Body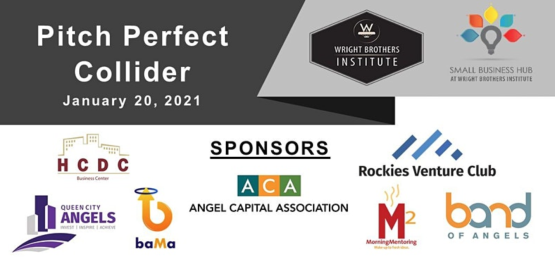 This year the Air Force and Wright Brothers Institute are supporting a virtual Collider to coincide with the first 2021 Small Business Innovative Research ( SBIR ) solicitation of bids for investment in technologies of potential value to the Air Force.
The short range goal is to give small businesses an overview...
Body
On November 17 – 20, 2020, the Wright Brothers Institute (WBI) hosted its Air & Industry Impact Week webinar that showcased the Institute's collaboration with various Dayton Area entities including the Air Force Research Laboratory ( AFRL ), Air Force...
Body
On June 19, 2020, the Air Force Office of Scientific Research ( AFOSR ) and its partnership intermediary the Basic Research Innovation and Collaboration Center (BRICC) hosted a live webinar that drew in around 1,000 registrants with over 500 of those...
Event status
Body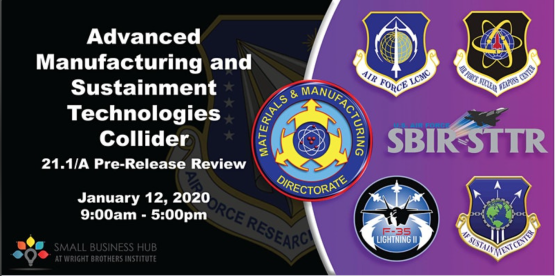 The Air Force Research Laboratory's Materials & Manufacturing Directorate is holding a special Collider Event in response to the latest Air Force Open Topic, Small Business Innovation Research ( SBIR ) solicitation 21.1 and Small Business Technology Transfer ( STTR ) solicitation 21.A. This event focuses specifically on two topics under theses solicitations: AF211-DCSO2...